BUTT WELD POLYETHYLENE PLASTIC PIPELINES
ELECTRO FUSION WELD POLYETHYLENE PIPELINES
COURSES | REFRESHERS | VOCs
PMBWELD301
BUTTWELD POLYETHYLENE PLASTIC PIPELINES

Developing theoretical and technical knowledge of welding polyethylene pipe using butt welding techniques and machinery. Designed to prepare trainees to undertake welding in the field as well as factory conditions.
PMBWELD302
ELECTROFUSION WELD POLYETHYLENE PIPELINES
Covering the skills and knowledge required to weld polyethylene (PE) plastic pipes using electrofusion machinery and fittings, trainees undertake proposed course with hands-on practical experience demonstrating competency in the field and in factory conditions.
– Calculate appropriate welding parameters
– Set up Equipment
– Perform butt weld 
— Assess joints against specifications 
– Maintain welding equipment
– Understand and allocate welding parameters
– Set up Electrofusion equipment
– Perform Electrofusion Weld 
– Assess joints against specifications 
– Solve problems within area of responsibility
You will be trained to perform butt-welding using high force and low force parameters within factory environment. Understanding calculations, you will set up welding equipment and work area. Performing multiple welds using different pipe sizes, you will monitor essential key variables;.temperature, pressure, allignment.
Determining welding parameters, you will be trained to set up electrofusion welding equipment and prepare EF Fittings. You will perform heating, welding and cooling phases using appropriate parameters for each joint using a variety of electrofusion fittings.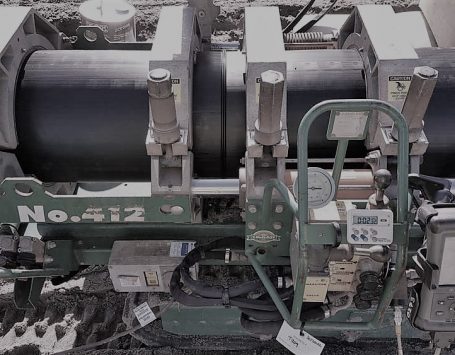 Covering theory and practical welding of electrofusion couples onto PE pipe work.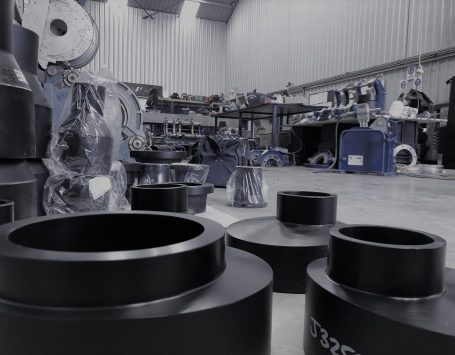 Face to face learning with practical and theoretical components, covering high-force and low-force parameters in-house or on-site*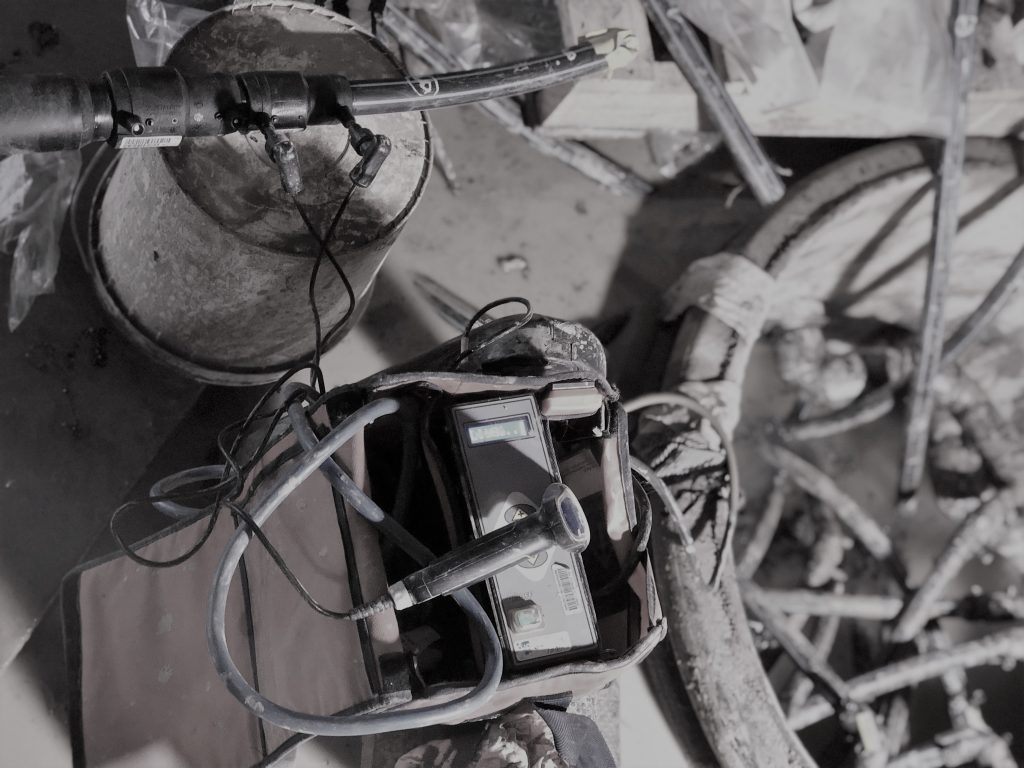 This course allows versatility in application, giving trainees an opportunity to develop fabrication skills using extrusion welding techniques on PE Sheet
Our Training Delivered by
When it comes to expertise in thermoplastic welding and fabrication, Ian Davis brings over twenty years of experience to share. Working closely with trainees, Ian focuses on delivering face to face training effectively, engaging students in discussion and allowing students to strengthen welding techniques through practice. Ian shares national and international experience in plastic fabrication and piping and has provided his expertise in training for over a decade.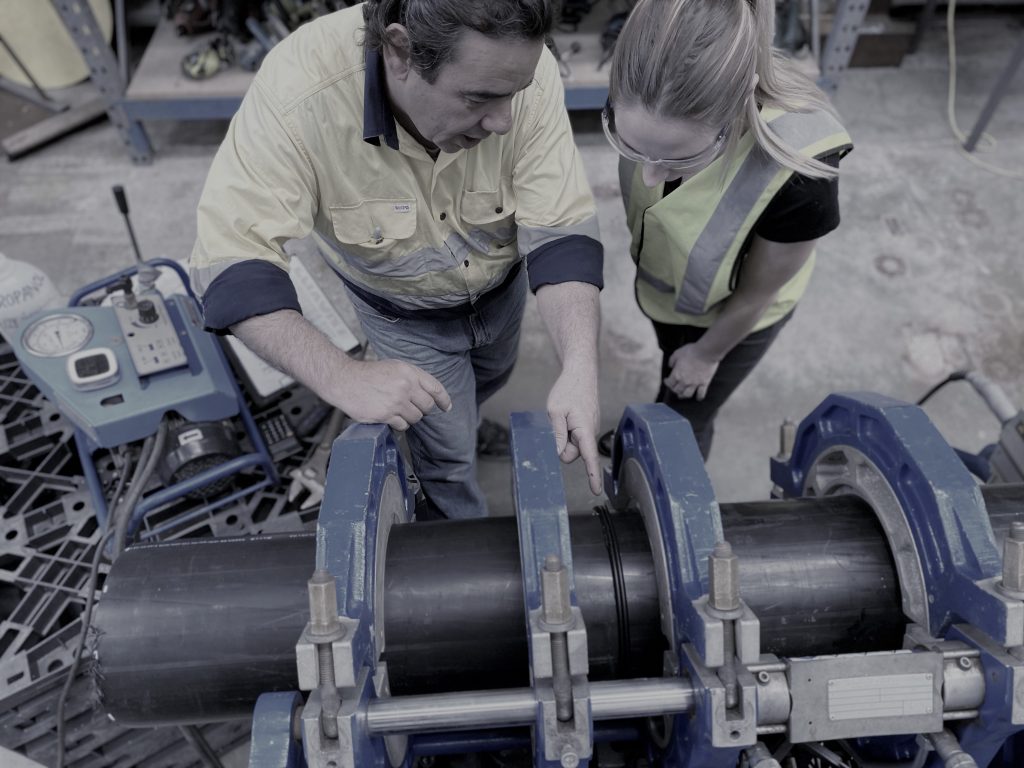 Offering a wide variety of courses tailored to individual's levels, our workshop training and assessment modules are priced as;
REFRESHERS: 1 Day
BUTT WELDING TRAINING – 1 Day
ELECTROFUSION – 1 Day
COMBINED – 2 Days
Workshop & Remote Training
Our training packages focus on delivering appropriate training to experienced and non-experienced operators.
Courses vary between 1-3 Days depending on demonstration of theoretical and technical knowledge in
poly-welding field.
We are able to provide on-site training nationally.
Please contact us to discuss on-site pricing and availability.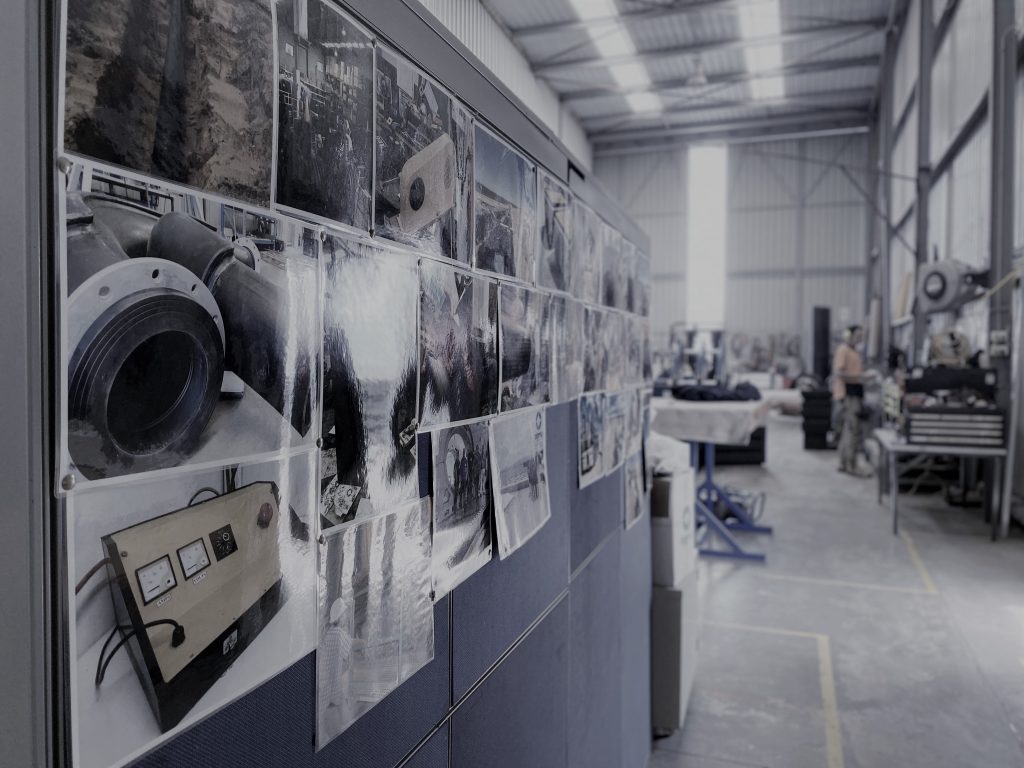 Choose your Training Course
Note: The duration of each course may vary depending on demonstrated theoretical and technical knowledge
Click BOOK NOW to view scheduled training sessions for each course!
Combined Course Butt/Electro
Combined Course Extrusion/Hot Air